Anthony C. Zamboni, MD ('85 BS, '89 MD)
Silver State ENT, UNR Med Clinical Associate Professor of Surgery
Each day our community faculty illustrate their commitment to educating future healthcare professionals through their passion for teaching and examples of excellence. The Office for Community Faculty would like to shine a spotlight on one of the greatest assets of the University of Nevada, Reno School of Medicine, our community faculty. You are making a difference in the lives of students, patients, and in our communities. Nominated by Morgan Clancy, MS4 and Victoria Palacios, MS2, this month's Community Faculty Spotlight is Anthony Zamboni, MD. His nominators report that Dr. Zamboni is a dedicated mentor and teacher.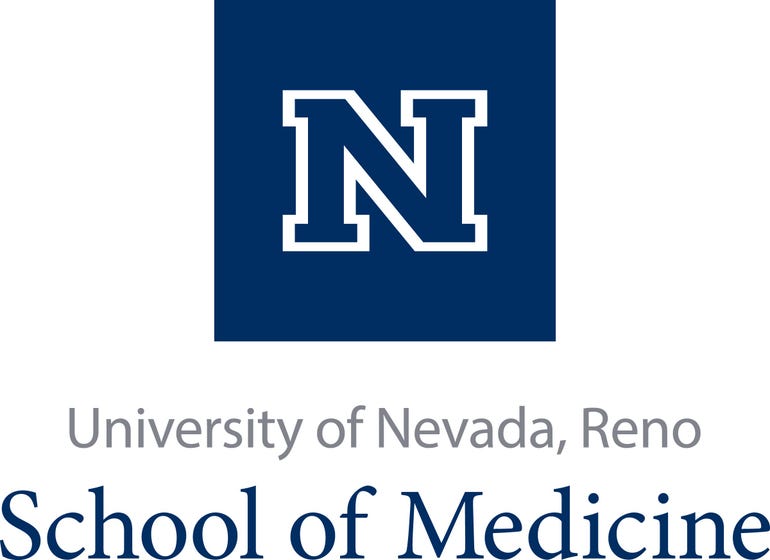 Dr. Zamboni has been serving the Reno area for over 25 years. He has dedicated himself to the service of others through his practice. Dr. Zamboni has helped to further students' education and careers by coming back to the school he graduated from and working with students as a mentor throughout their four years of medical school. He is not only an outstanding physician, but a very kind, caring and compassionate person. Morgan states "I am a 4th year medical student at UNR Med and have worked with him throughout my time there, but also in this past year have been a patient of his and got to experience him as a physician firsthand. Having worked with him and seen him from both sides of the spectrum, I believe he deserves recognition as an outstanding community faculty member and an asset to UNR Med."
Victoria reflects on her experiences with Dr. Zamboni as well. "Dr. Zamboni has been my ENT provider since I was born. Even as a child he made me feel secure in his care by informing me of each step in my care plan and teaching me the physiology along the way. I feel blessed to receive his care as a patient, but even more grateful to be guided by his mentorship. Dr. Zamboni provided me with the encouragement and confidence I needed to fully believe in myself when applying to medical school. Without his influence I believe I would have still pursued the healthcare industry; however, he solidified that my dream of becoming a doctor was possible and within my reach. Through his mentorship, I gained valuable exposure to the field of ENT, both in the clinic and the operating room, prior to medical school. Along with his words of wisdom on how to be a good medical school candidate. Now I hope to follow in his footsteps and become an otolaryngologist practicing in my hometown of Reno, Nevada."
Thank you for your service Dr. Zamboni. We appreciate you!